Invited Speakers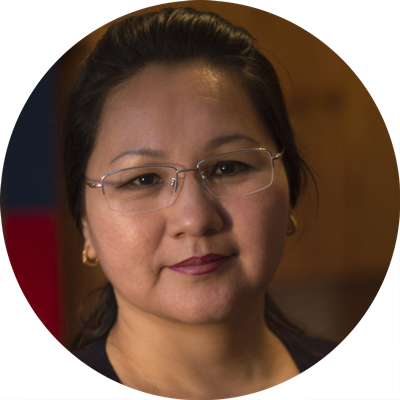 Uranchimeg Tudevdagva
Chemnitz University of Technology, Germany
Prof. Dr. Dr. h. c. Uranchimeg Tudevdagva, Professor of Mongolian University of Science and Technology; Guest Professor and Senior Scientist of Faculty for Computer Science at Chemnitz University of Technology. She is expert on e-learning, evaluation model for complex system and digital learning methodology.
Speech Title: Structure Oriented Evaluation (SURE) model for e-learning
Abstract: Each complex process involves many different groups with specific tasks and roles. To evaluate such a process it should be possible to include into evaluation the expectations and interests of all involved groups. Moreover, the evaluation method has to be able to take reference to the logical structure of total goal of complex process. Finally, the corresponding evaluation principles and their score calculation rules should be consistent with the calculation rules of general measure theory which forms the proven scientific basis for measurements in geometrical context or the evaluation of probabilities in probability and statistics, for instants. This is realized by the structure oriented evaluation model (SURE model) developed here. The model consists of eight steps which form the methodical concept for a structure oriented evaluation.
,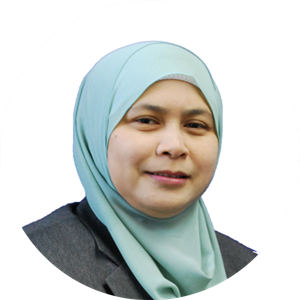 Noor Maizura Mohamad Noor
Universiti Malaysia Terengganu, Malaysia
Noor Maizura Mohamad Noor obtained her Diploma and Bachelor of Computer Science from Universiti Pertanian Malaysia, Serdang Selangor in 1991 and 1994 respectively. She earned her Master of Science (Computer Science) from Universiti Putra Malaysia in 1997. Later in 2005, she acquired her doctoral degree in Computer Science from the University of Manchester, the United Kingdom. Her outstanding accomplishments led to her appointment as a professor in 2017. Her recent research work focuses on improving organizational decision-making practices using technologies. This includes research interests in the design, development, and evaluation of decision support systems for analyzing and improving decision processes. Her research interests also focus on the areas of computer science, intelligent decision support systems, clinical decision support systems, and information systems. She has presented and published over two hundred of papers on the decision support system at various international and local refereed journals, conferences, seminars, and symposiums.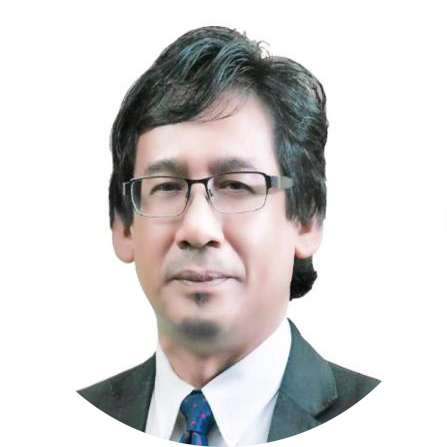 Ramlee Mustapha
Sultan Idris Education University, Malaysia
Dr. Ramlee Mustapha is a Professor of Technical and Vocational Education at the Faculty of Technical and Vocational Education, Universiti Pendidikan Sultan Idris (UPSI) [the Sultan Idris Education University]. In 2010, he was appointed as the Dean for Post-Graduate Studies at UPSI. A year later, he is appointed as the Dean of the Faculty of Technical and Vocational Education at UPSI. In 2017, he was appointed as the 5th President of the Asian Academic Society for Vocational Education and Training (AASVET). Dr. Ramlee Mustapha holds a Bachelor degree in Chemical Engineering (BSChE) from University of Alabama, USA. His first Masters degree in Educational Administration (M.Ed) from Eastern New Mexico University, USA and his second Masters degree in Industrial Technology (M.Sc) from Purdue University, USA. He earned a doctoral degree in Technical and Vocational Education (Ph.D) also from Purdue University, USA.
Speech Title: Future Education: The Roles of Metaverse Education to Enhance Immersive Learning
Future schools are metaverse smart. The Metaverse is the post-reality universe, a perpetual and persistent multiuser environment merging physical reality with digital immersion. It is based on the convergence of meta technologies that enable multisensory interactions with virtual environments, digital objects and avatars such as virtual reality (VR) and augmented reality (AR). Hence, the Metaverse is an interconnected web of social, networked immersive environments in dynamic multiuser platforms. It enables seamless embodied users' communication in real-time and virtual interactions with digital artifacts. It provides an immersive experience based on mixed reality (AR + VR) that creates a mirror image of the real world; stimulates dynamic interactions, and triggers multi-modal sensory to experience meaningful learning. The purpose of this presentation is to visualize future education and to decipher the roles of Metaverse education to enhance immersive learning. In creating smart metaverse schools, digital eco-system must be in place. In metaverse pedagogy, the teachers could customise their teaching in their own way − from creating metaverse courseware to simulating sport activities. Finally, the challenges of metaverse education will be discussed.